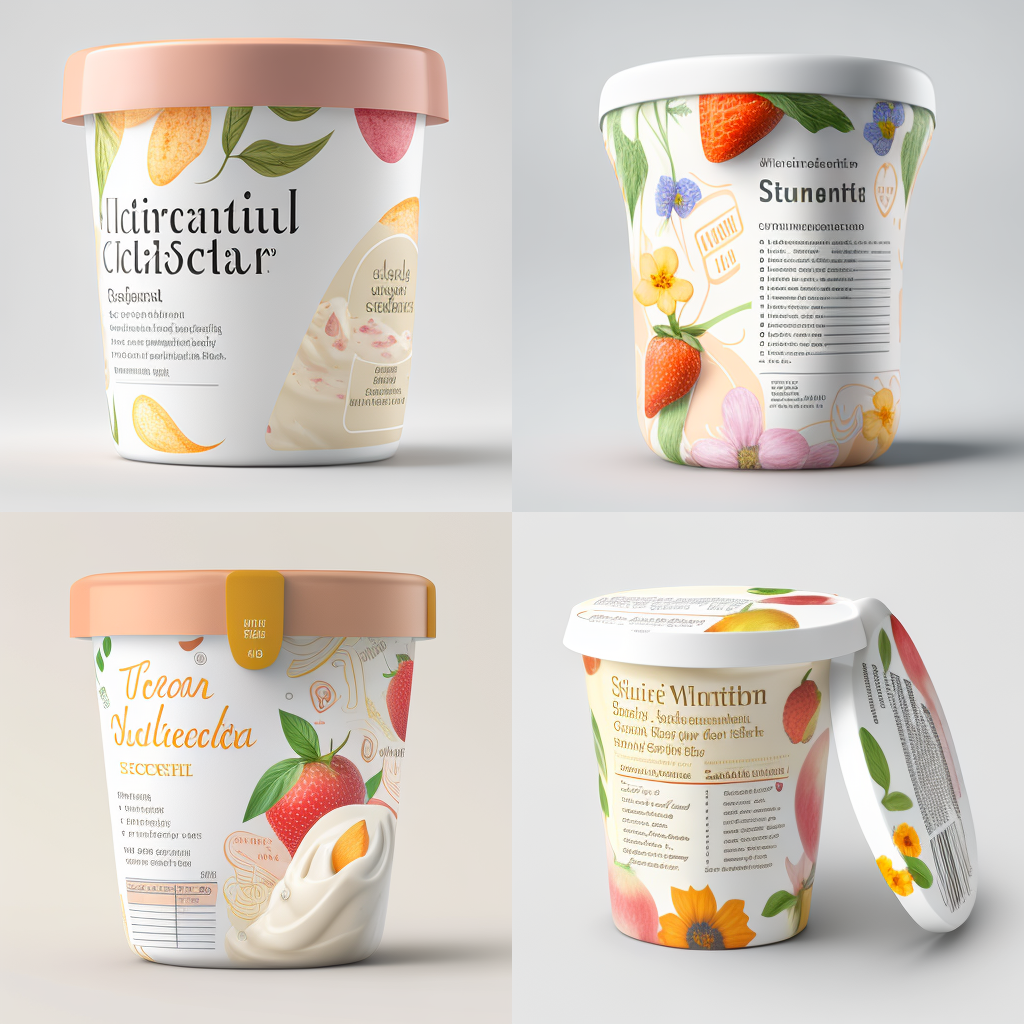 There are some basic elements that always must appear on a food product's label/packaging:
Name of the product and manufacturer's details
Ingredients
Weight, calorie count, servings & serving size
Nutritional information
Freshness – is it a fresh product, recently produced or harvested or how has it been preserved, and what is its best-before date
Whether it is organic or not and does it have any GMOs – generally modified organisms – present in the product?
When it comes to the ingredients, these are expected to appear listed from highest to lowest according to their amount, but there is not always a clear explanation on when the percentage of the ingredient needs to be shown on the label. This, however, is of high importance for consumers so they can make informed decisions about the products they purchase and consume.
This information is typically required by regulatory agencies such as the European Food Safety Authority (EFSA) in Europe or the Food and Drug Administration (FDA) in the United States, to ensure that consumers are provided with accurate and relevant information.
But why is this so important?
Having the ingredient percentage on food labels helps consumers understand the nutritional content of the product. For instance, knowing that a product contains a high percentage of sugar would be useful for those who are trying to limit their sugar intake.
More importantly, information about the percentage of whole grains or allergen substances such as peanuts or gluten can also be critical for individuals with dietary restrictions or allergies.
In addition to nutritional and allergen content, the percentage of ingredients used can also impact the overall quality and taste of the product. Take for instance a product that contains a high percentage of filler ingredients. Its flavour or texture may differ from that of one that contains a higher percentage of high-quality ingredients.
By providing information about the percentage of ingredients used, consumers can make more informed decisions about the products they buy and determine which products best meet their needs and preferences.
Furthermore, when a product's packaging uses an image that depicts a certain ingredient, the label must clearly indicate the percentage of that ingredient used in the product. This is because images can be misleading and give consumers the impression that a product is something that it is not really. Imagine that you place a picture of juicy strawberries on a carton of strawberry yogurt, but it mostly originates from a concentrate juice that contains only a small percentage of fresh strawberry. By indicating the percentage of the ingredient used on the label, the consumer is given a more accurate representation of what they can expect of the product.
Products where, unless the percentage of an ingredient is mentioned, a user could fail to distinguish them from other foods, must certainly have it showing in their labels.
Another reason for the requirement of ingredient percentage information is to ensure that products are properly labeled and marketed. If the ingredient appears in the name of the product, very much so! For example, if a product claims to be "whole grain," , "light" or "low-fat", the label should indicate the percentage of whole grain ingredients used/ percentage of fat or calories that are reduced so consumers can be sure they are getting the product they expect.
As seen, there are various reasons – regulatory and not – why including information on the amount of each ingredient in your product is relevant. The fact that some of these are not mandatory, makes it a hard decision sometimes as your product label are in general already quite full, and the font sizes are already small so adding more information only makes it harder. However, the decision to include them can have a competitive advantage for you when customers are comparing seemingly similar products. Nowadays there are alternative to traditional labeling to help you, and your designers, be more creative about what comes where in the packaging – think of peel labels, or QR codes, which can take some of the load of the information.
Deciding what stays visible and what is "hidden" behind those techniques is a different matter… how would you make that decision??
Relevant links
Post that inspired this article