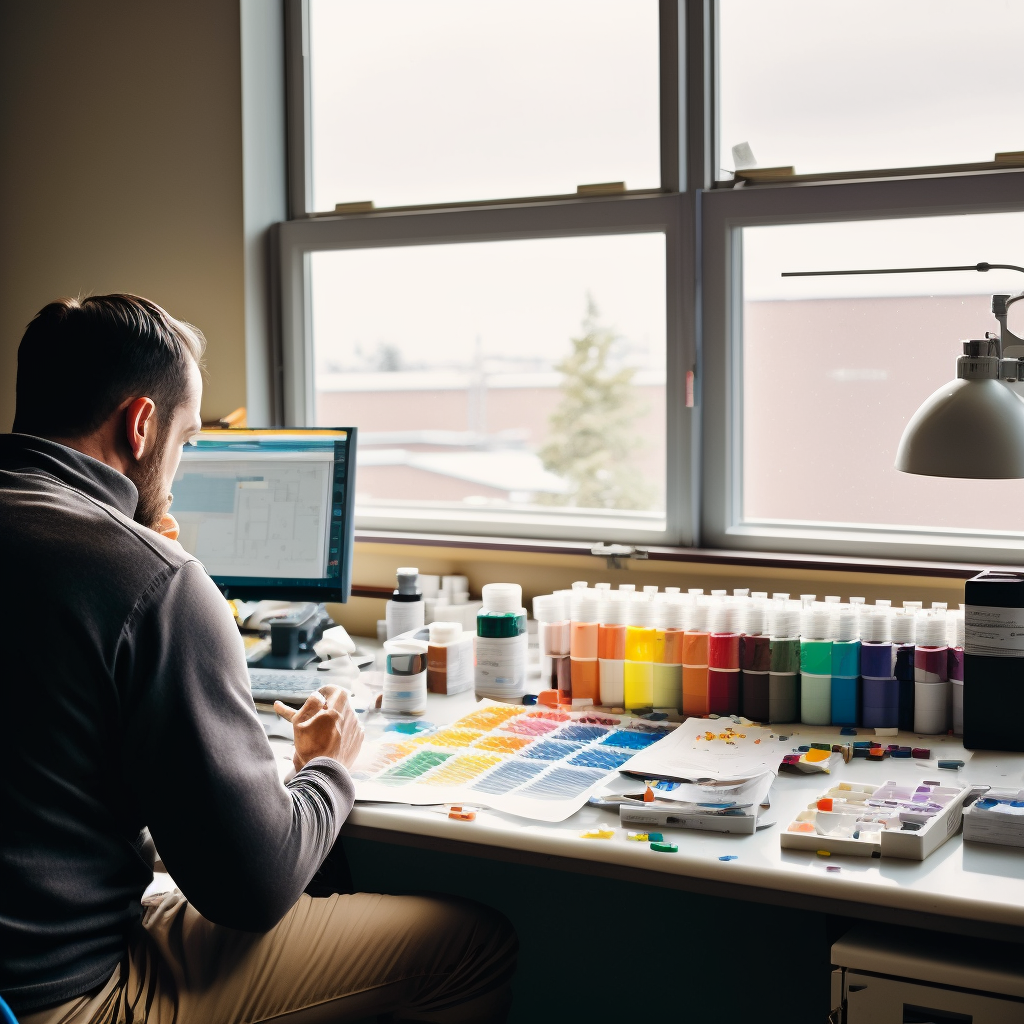 Designing packaging materials for pharmaceutical brands can be a meticulous and complex process. As a designer working for a studio that works exclusively with pharma, my work primarily involves implementing a strict set of rules on various packaging materials that will be commercialized across different markets. To keep everything in check, in my team we write SOPs tailored to each customer. In this article, I'll discuss the key aspects we consider when writing those SOPs and comment on the balance between effectiveness and completeness.
Clarity and Simplicity
The first aspect to consider when writing a design SOP is clarity and simplicity. The document should be easy to understand and follow for all team members, regardless of their expertise or experience. If a Junior designer cannot follow the document, then it does not fulfils its purpose. This can be achieved by using clear language, avoiding jargon, and providing visual examples when necessary. An image might be worth a thousand words. An effective SOP should prioritize essential information and avoid excessive detail to ensure that it remains concise and focused. If complex details are needed, you can always reference a more complex or complete document such as complete brand design guideline.
Compliance with Brand Guidelines and Regulatory Requirements
Pharmaceutical packaging must adhere to both the company's brand guidelines and the regulatory requirements of the target market. It also needs to comply with all technical specifications from the manufacturing entity. A design SOP should provide clear instructions on how to maintain consistency with the company's visual identity and fulfill the necessary legal obligations. This includes guidelines on colors, fonts, logos, and layout, as well as any specific labeling requirements mandated by law. And these change per country! Templates are in this case VERY useful.
Adaptability for Different Formats and Materials
We deal with packaging in various formats and materials, such as boxes, bottles, and blister packs. An effective design SOP should account for these variations and provide guidance on how to adapt designs accordingly. If you ever faced implementing a tini tiny label, then you know what it's like. This may involve including modular design elements that can be easily rearranged or resized to fit different formats. Again, templates are your friend.
Revision and Update Process
Finally, a design SOP should include a clear process for revising and updating the document. This is crucial to ensure that the SOP remains relevant and up-to-date with any changes in brand guidelines, regulatory requirements, or industry best practices. This is particularly critical if your studio is ISO compliant. It is as important to make the right changes as to track who made those changes and why.
Striking the Right Balance
An effective and useful design SOP should provide enough information and guidance to ensure that all team members can create consistent, compliant, and technically correct packaging materials. However, it's essential to strike the right balance between providing necessary details and overwhelming the reader with excessive information. An over-complete SOP may lead to confusion, inconsistencies, and a slower design process. By focusing on the key aspects outlined above, you can create an SOP that is both comprehensive and efficient, ensuring that your pharmaceutical packaging designs meet the highest standards.
If you are unsure as to what is the right level of detail, use an Agile process. Write a draft, let your team use it, get feedback and refine the document iteratively.
Your Studio Partner
Do you feel stuck with your current design process? Reach out to our studio and let us give you a hand. We can help you implement artworks or improve your studio processes.
Your Studio Partner