If you follow us in Social Media (if you do not, this is the time! Follow now) you would have seen a quick poll we had where we were asking what are the main challenges you face when launching a new product. Majority of the responses went about "meeting all the regulations". Indeed, due to the highly regulated industry, pharmaceutical packaging is not a simple one to tackle, and it makes it essential for packaging artwork coordinators to have a good understanding of the complex regulatory requirements governing pharmaceutical packaging. So, what it is exactly you need to pay attention to?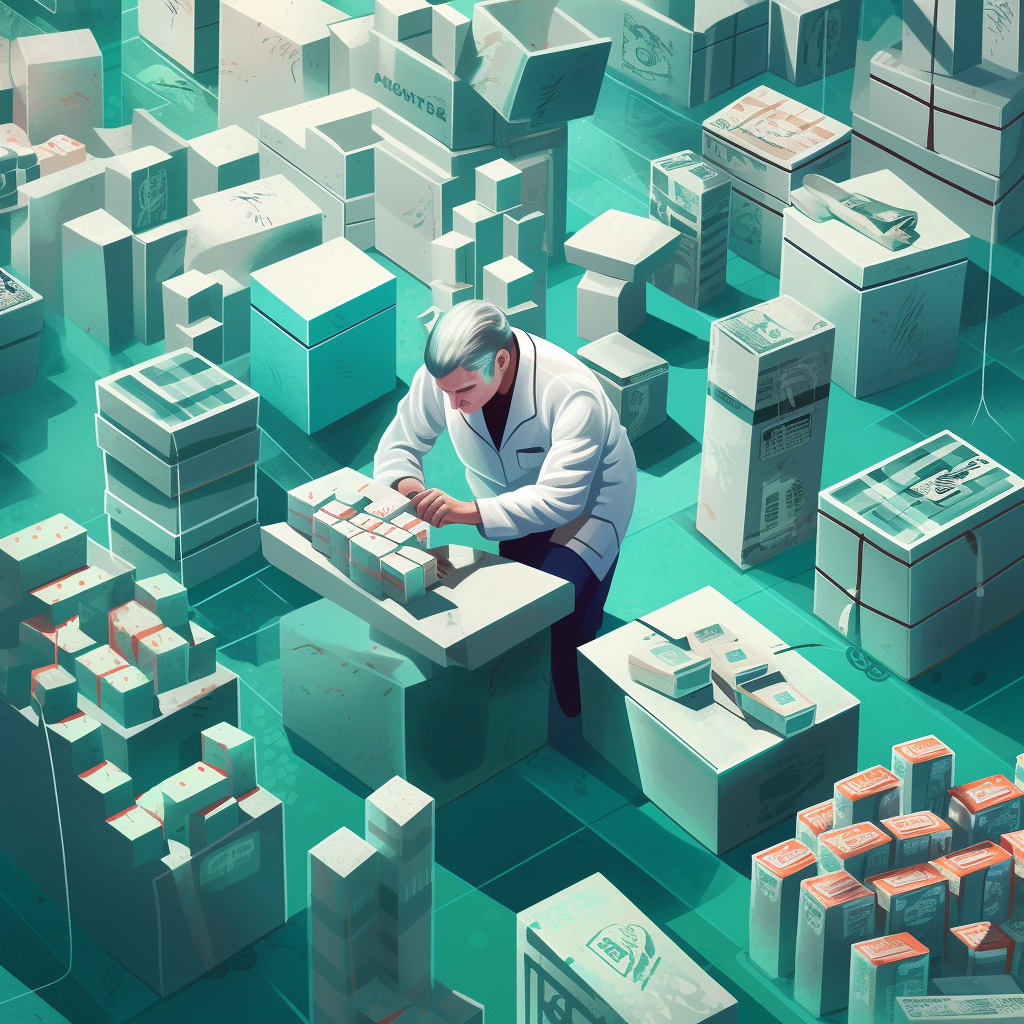 Labeling Requirements
One very important aspect of pharmaceutical packaging compliance is adhering to labeling requirements, which are likely to differ from country to country or region to region. It is crucial to familiarize yourself with the specific regulations governing your target market. Some common labeling elements are:
Drug Name and Strength: to be clearly and prominently displayed on the primary packaging.
Indications and Usage: accurate information regarding the approved indications for use of the medication.
Dosage Instructions: recommended dosage, frequency, and administration route.
Storage Instructions: appropriate storage conditions to maintain the drug's stability and efficacy.
Expiration Date: expiry date prominently displayed to ensure patients use the medication before it becomes ineffective.
Warning Statements
It is important to include warning statements where applicable, to communicate potential risks and ensure patient safety:
Contraindications: Clearly state any circumstances under which the medication should not be used.
Side Effects: comprehensive list of potential side effects and instructions for managing them.
Allergies: any known allergens or substances that may cause an allergic reaction should be highlighted.
Drug Interactions: if interactions with other medications, supplements, or substances are identified, these need to be mentioned.
Special Populations: these are specific instructions for groups such as pregnant or breastfeeding women, children, or elderly patients, amongst others.
Package Inserts
Package inserts or leaflets provide a wealth of information to patients and healthcare professionals. If you incorporate an insert or leaflet in your product packaging, consider the following:
Information should be organized in a clear and legible manner, using appropriate font sizes and layout.
Comprehensive Product Information: the information provided should not leave doubts to interpretation and should not leave the patient with questions about usage or contraindications.
Provide detailed instructions on dosage, administration, and any special considerations.
List potential side effects, their frequency, and steps to take if they occur.
Include contact details for reporting adverse events or seeking additional information.
Working with Regulatory Agencies
Finally, one way of making sure that you remain compliant with packaging regulations is having a good relationship with regulatory bodies and agencies that lead in your area of operation. You can achieve this by staying up to date with regulatory changes and engaging with the regulatory agencies early in the process to seek guidance and clarification, in a proactive manner. In order to do this, you will need to identify the right contacts in the regulatory agency, and maintain open communication lines so that when you have comments, queries or concerns, you do not loose valuable time trying to find the right person to answer. Also important is to be acquainted with their submission timelines, so when you need to submit artworks and documentation for approval, no deadlines are missed and approvals are provided in time. This is very relevant since failing to reach approval deadlines can mean that your product will no go to market when planned, with the implications of costs and process loss that this entails. When submitting these, not only timing is important, but you should also pay attention to the accuracy of all materials (artworks, texts,…) so that there is no way they are sent back/rejected. Finally, it is important that you realize that being in this industry means that you will be audited periodically; this means that maintaining comprehensive records, documentation, and an organized system for tracking changes on your artworks is of main importance!
Although the landscape of pharmaceutical packaging regulations is complex, using best practices and understanding these key areas would make your work much easier, ensuring that you safely and effectively delivery medications to patients worldwide.