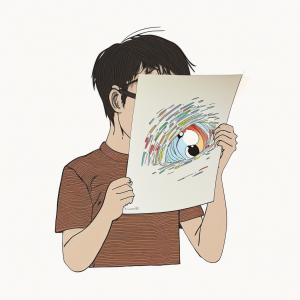 Proofreading is a critical step in the packaging and labeling process, ensuring that the final output is accurate, compliant, and visually appealing. With the complexity of modern packaging and the need for precision, specially in the pharma and food industries, streamlining the proofreading process is essential. Below you can find some tips and tools to help improve your proofreading process, with a focus on the benefits of using Twona X-RAY as a powerful proofing solution (which also has a free version).
3 Golden Tips for Streamlining Proofreading
Develop a systematic approach: Establish a consistent proofreading process that includes a checklist of items to review, such as text content, layout, color, and other visual elements. Write an SOP for your specific artwork types. Identify the technical specs of your designs (outlined, open, images, number of columns) and define the right approach for your artworks to ensure a smooth proofreading experience.
Collaborate effectively: Work closely with your team to ensure everyone is on the same page and has a clear understanding of those SOPs and has had proper training.
Leverage technology: Do not check artwork changes "by eye". Use a (preferably web based) tool to check your artworks and compare PDF to PDF, PDF to Word, PDF to Photo and more.
Twona X-RAY: A Powerful Proofing Solution for Artwork Specialists and Designers
Twona X-RAY is a modern SaaS proofing solution designed for highly regulated verticals (like pharma, food, retail and printing) to help artwork specialists, designers, regulatory affair specialists and quality assurance managers streamline their proofreading process. The software offers several key advantages that make it an ideal choice for packaging and labeling in highly regulated markets:
SaaS Web-Based System
As a SaaS web-based system, Twona X-RAY allows users to access the platform from anywhere with an internet connection, making it a convenient and flexible solution for remote teams and professionals on the go (yes, it also works on your phone and tablet). The cloud-based system also ensures that updates and improvements are automatically applied, keeping your proofing tools at the forefront of industry standards.
Computer Vision Technology
Twona X-RAY leverages advanced computer vision technology to align photos and master files, ensuring that all visual elements are accurately compared during the proofreading process. This innovative feature not only reduces manual work but also minimizes the risk of errors or discrepancies. It has been design with a few key use cases in mind:
Print proof checking: take a picture with your phone of that freshly printed proof and compare it on the spot with your master file before you give the go ahead with thousands of prints. The computer vision algorithm will perform a deep analysis to transform your photo and match it against your master design file.
Keyline alignment: automatically align an empty keyline with a completed design to check that the right keyline has been used.
Automatic alignment: when your provider rotates, changes or scales your design to match the printing machine, X-RAY will automatically align your files so you can easily compare them.
Text Comparison and Visual Graphic Comparison
The software offers robust text comparison and visual graphic comparison capabilities, allowing users to quickly and easily identify any differences between the original design and the final output. This ensures that all text and graphic elements are reviewed thoroughly, resulting in a higher level of accuracy and compliance. X-RAY can also extract text using OCR to allow you to check even the most difficult jobs.
Validated and Full Traceability
Twona X-RAY is a validated solution, ensuring that it meets the stringent requirements of the pharmaceutical, food, and retail industries. The software also provides full traceability, maintaining a complete record of all proofreading activities, including changes made, user information, and timestamps. This level of transparency and accountability is invaluable for organizations seeking to maintain compliance with industry regulations.