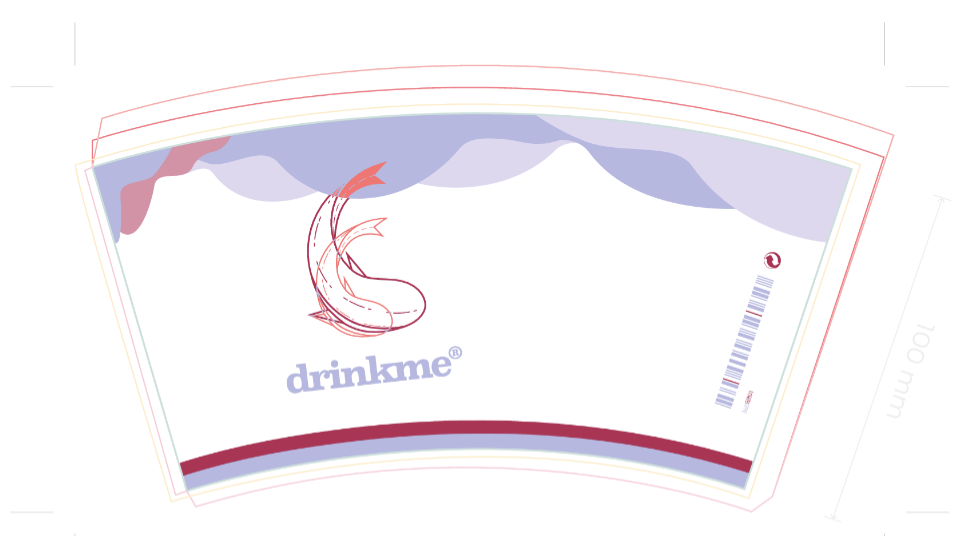 Before a packaging design goes to print, it undergoes a series of reviews and approvals. This meticulous process aims to catch any errors, inconsistencies, or deviations from the brand guidelines. The consequences of overlooking inaccuracies in packaging can be severe, ranging from costly reprints to damage to brand reputation due to misleading or incorrect information.
Why are comparison tools indispensable for such a task?
Comparison tools provide a side-by-side analysis of different design versions. This visual consistency check is crucial for ensuring that all elements align with the brand's visual identity and standards.
In packaging, textual errors can be disastrous. Comparison tools not only highlight changes in graphics but also allow for a detailed proofing of textual content, ensuring that every word is accurate and compliant.
Furthermore, and specially in collaborative environments, different stakeholders may suggest changes to a design. Comparison tools aid in version control, allowing designers and approvers to track modifications and verify that the correct version is being approved.
How do Comparison Tools Enhance Accuracy in Packaging Proofing?
Detecting difficult to see variations: Packaging designs often involve intricate details. Comparison tools can zoom in on specific areas, making it easier to detect even the smallest changes in text, images, or color.
Streamlining Collaboration: In a collaborative design process, multiple individuals may provide feedback. Comparison tools streamline this feedback process, enabling efficient collaboration by highlighting exactly where changes have occurred.
Reducing Human Error: Human proofreaders may inadvertently miss changes or introduce errors. Comparison tools eliminate the risk of oversight, providing a systematic and objective approach to proofing.

Martiderm, a Spanish cosmetics company with presence in 45 countries, use Twona X-RAY to review files and compare them against earlier versions to make sure all
changes have been made.
For them, using this comparison tool has proven really useful in working with their external print suppliers, as they have been able stop errors introduced in the designs before they are printed on the boxes and leaflets of their products, saving potential product recalls or reprints of materials to fix the issues.

read more
Embracing Precision: Integrating Comparison Tools Into Your Workflow
If you aim for an improvement of your artwork management process, using a comparison/proofing tool is a good start, as it gives your team a quality tool to improve accuracy. However, it may be interesting to consider a proper evaluation of tools and their capabilities, offerings, and whether going for a tool that also will help you improve your complete workflow may be an more interesting choice.
Selecting the Right Tools: Explore the available comparison tools in the market and choose one that aligns with your specific packaging design needs. If you are interested in ours, check our website or contact us for a demo.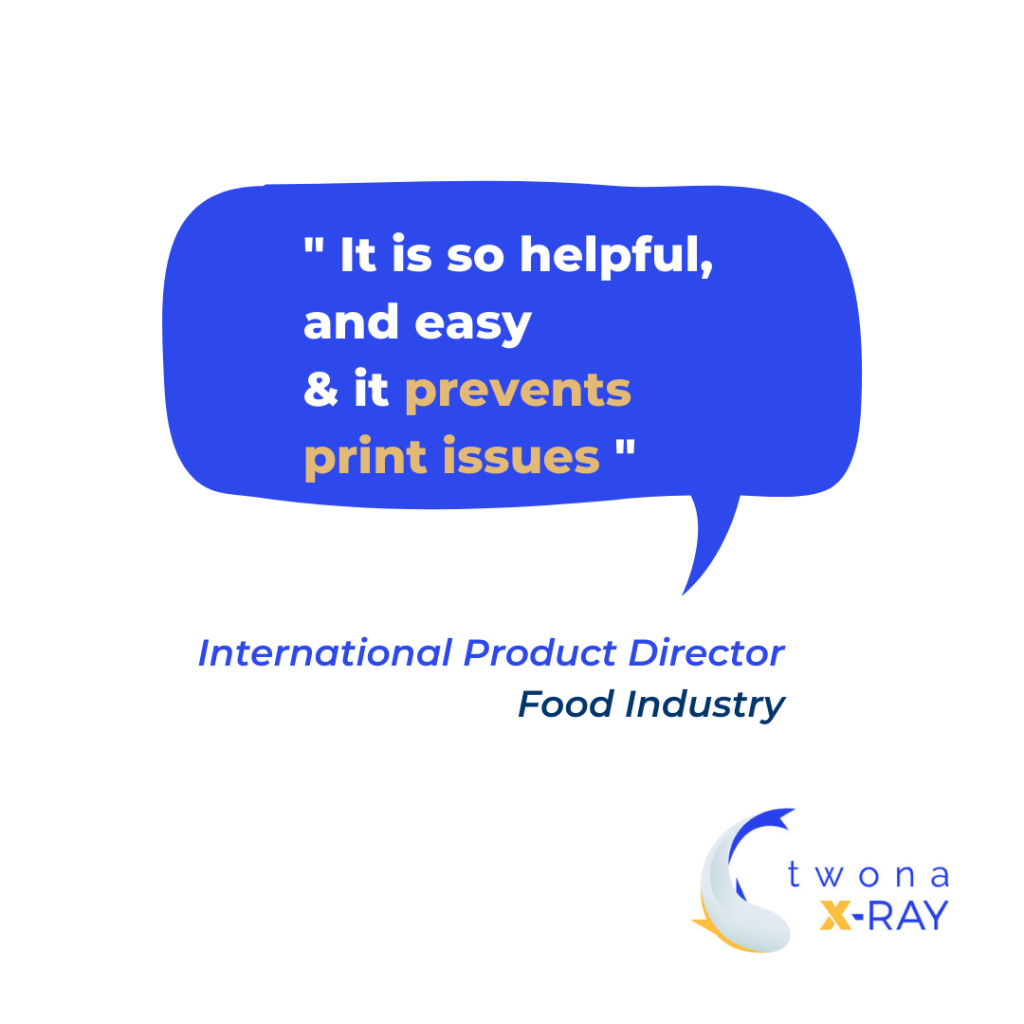 Integration with Workflow Management Systems: To maximize efficiency, consider how these comparison tools integrate seamlessly with your existing workflow management system. This integration ensures a cohesive design and approval process. Our comparison tool is offered as a stand alone solution (X-RAY) but also as part of our Artwork management tool (Twona AMS).

Training and Adoption: Properly train your team on the use of comparison tools, emphasizing their importance in achieving accurate and error-free packaging proofing. We offer ad-hoc training for our comparison tool to your team, using our template files or your own files if you wish to.
Accuracy of your packaging design is non-negotiable. Comparison tools help you elevate packaging proofing to a level of precision that safeguards your brand, reduces costly errors, and ensures that the final product hitting the shelves is a true representation of your vision. So, what are you waiting for?