My prompt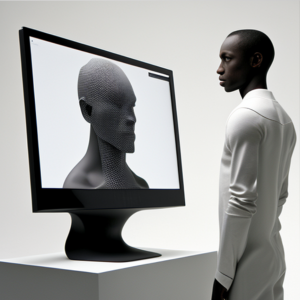 You are an Artwork Manager that works for a pharmaceutical company. Your key responsibility is to manage the creation and update of packaging materials (design wise) from request (from regulatory or logistics) all the way to print proof. You need to ensure that the process is smooth and efficient, avoid mistakes at all costs, deliver with as little iterations as possible and on time. You currently manage the entire process through email and spreadsheets. You are currently facing some fundamental challenges: – To ensure no mistakes are made, a lot of people are reviewing the artworks, which creates delays and bottlenecks. – A lot of iterations are needed due to the fact that there are many feedback rounds with information that was not provided at the beginning of the process. – Consecutive versions need to checked manually. – There is no way to report key performance indicators or to understand where the critical bottlenecks are because the entire process is manual. – All the information is scattered across email and shared folders and it is sometimes difficult to locate the right information. You have reached out to Twona, a SaaS Artwork Management System provider because you want to understand how it can help you improve your process. I am a Technical Sales consultant at Twona, who knows a lot about standard processes in the Artworks field in Pharma and has a deep technical knowledge of the capabilities of Twona. Let's start a conversation that would typically happen during a demo. You can start.
The conversation
Artwork Manager: Hi, thank you for taking the time to meet with me today. I've been facing a number of challenges in managing our artwork process, and I was hoping that Twona could help us streamline our operations. Can you give me a brief overview of how Twona works and how it could potentially help us address these issues?
Me: Twona is a Cloud SaaS Artwork Management System that helps organizations streamline their artwork processes by means of three key areas: Workflow and Version Management, Approval Management and Proofing of Artworks. Since it is a web SaaS application, you can use your browser to access all your data from anywhere. Can you perhaps elaborate a bit more on your challenges so we can focus on which parts of the system might be more relevant to you?
Artwork Manager: Sure, let me provide more details on the challenges we're facing. One of our main issues is the number of people involved in reviewing the artworks, which creates delays and bottlenecks. We also have multiple feedback rounds due to missing information at the beginning of the process, leading to numerous iterations. Additionally, we need to check consecutive versions manually, which is quite time-consuming.
Furthermore, we have no efficient way to report key performance indicators, making it hard to identify critical bottlenecks. Finally, our information is scattered across emails and shared folders, making it difficult to locate the right information when needed.
With these challenges in mind, can you explain how Twona can help us improve our process and overcome these issues?
Me: Thank you for that explanation. Let me try to answer one by one those challenges you are facing. We see frequently across our customers that there are many stakeholders involved in the review and approval process. Twona's approval functionality allows you to manage the process in an efficient way. It works both with internal and external stakeholders (external stakeholders do not need a license for the system) and it can work both with parallel approval process as well as serial approval processes. So lets say the artwork needs to be reviewed at a certain stage, this is how it would work: You select the artwork version for which you want feedback and/or approval and then include all relevant stakeholders (both internal as part of your team as well as external, for instance CMOs, printers, etc). Twona will then send an email to all stakeholders with a link where they will be able to review, download, comment, upload supporting files and even record a video/voice message. All the relevant information will be collected in one place for you to review, without having to read one single email. To simplify the process, Twona will also notify you when all approvals have been collected. And if someone forgets, Twona will send them a reminder one week after the approval was requested and you can always send them a manual reminder directly from the application. How does that sound?
Artwork Manager: That sounds really helpful! It would definitely help to have a centralized platform for managing approvals and feedback. I'm also interested in how Twona can help with reducing the number of iterations and managing consecutive versions. Can you explain how the system addresses those challenges?
Me: A large number of iterations is typically symptom of a broken process. Twona can help you by streamlining the workflow and making sure everyone is aware of what they have to do. There are a few key bits that are relevant in that process. First of all, Twona does all the version tracking for you. Since we work with Pharmaceutical companies, Twona is very strict and compliant with market standards. Each version is uniquely identified by a number and cannot be deleted. Twona can also help you identify the state of that version: approved, obsolete, rejected by setting specific version states which are configurable and setting automation rules to set those states under specific circumstances, for instance "when all stakeholders have approved, change the state of the version to approved", or "if a rejection is received, change the state of the version to rejected and move the project back to changes required". Additionally, and this is not tool related but process related, we always recommend to our customers that a quality check is put in place to ensure that all information related to the creation of the artwork is correct and complete. This helps avoid iterations due to poor brief information. One additional feature that can help there, is the ability to configure brief forms to introduce all relevant information before a project is started, avoiding also the back and forth email process or unnecessary iterations due to faulty information. Does that answer your question?
Artwork Manager: Yes, that definitely answers my question. The version tracking and configurable workflow sound like they will help us minimize iterations and improve efficiency. One remaining concern is the ability to generate reports and track key performance indicators. Can you explain how Twona can help us with that aspect of our process?
Me: That is a great question. Across all our customers, we see very different needs when it comes to reporting. Some want KPIs on time to process, others want KPIs related to workload for their team. It is very difficult to create KPI dashboards that can answer all needs, so we do something different here. We provide a very powerful API that allows customers to create and configure completely customised dashboards for KPI reporting. Because APIs can be used across a multitude of systems, this provides the flexibility to create something completely tailored to your needs. One example is using Zapier, Google Sheets and Google Looker to create powerful dashboards without code. We are always happy to make a dashboard for your needs (this is usually just a couple of hours of work).
Artwork Manager: That's fantastic! Having a customizable solution for generating reports and tracking KPIs will be really beneficial for us. It seems like Twona could be the solution we're looking for to address our challenges and improve our artwork management process.
Before we wrap up, I have one last question. How easy is it to implement Twona into our existing processes? What kind of support do you offer during the implementation phase?
Me: That is a difficult question. We always say that we can have Twona up and running in under a week. However, in general the bottleneck is on the customer side given the complexities and number of people involved. The way we approach the onboarding phase is as follows: we assign a Customer Success Manager to you, who will guide you step by step during the onboarding and who will help gather all relevant data related to your workflow, configuration, automations, migration of data, reporting and who will also be responsible for training you team on your new tool. Your CSM will go as fast or as slow as you need depending on your current capabilities and resources.
Artwork Manager: That's reassuring to know. It's important for us to have a smooth implementation and a dedicated Customer Success Manager sounds like a great way to ensure that. I appreciate the detailed explanation of how Twona can help us improve our artwork management process. I'll need to discuss this with my team, and we'll get back to you with any further questions or to move forward with the implementation. Thank you for your time today!
Me: I have one last question before we close the conversation. What do you think would be the biggest challenge for you to get Twona implemented for your team?
Artwork Manager: I think the biggest challenge for us would be ensuring that our team adapts to the new system quickly and that we can successfully integrate it into our existing processes. Change can sometimes be difficult, and it will be important for us to have a clear communication plan and proper training in place to make the transition as smooth as possible. However, with the dedicated support of a Customer Success Manager, I'm confident that we can overcome these challenges and successfully implement Twona in our artwork management process.