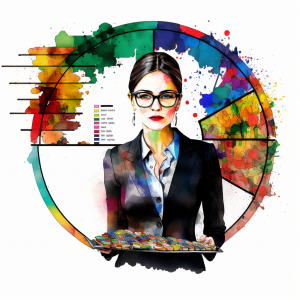 As an artwork coordinator working for a pharmaceutical company, I oversee the packaging design process from start to finish. It's a complex process that involves multiple stakeholders and departments: regulatory, supply chain, printing houses, customers (we also do Contract Manufacturing), Quality Assurance, etc. It requires careful coordination to ensure that everything runs smoothly. Over the years, we've refined our process to the best of our abilities, but as with any complex system, there's always room for improvement. We make our process work, but it requires constant emails, reminders and nudges to certain stakeholders to keep everything in check.
When we decided to purchase an Artwork Management System, we agreed to bring in an external workflow and process consultant to help us optimize our packaging design workflow as we intended to digitise our process. At first, I was a bit skeptical. After all, I knew our process inside and out, and I wasn't sure how an external consultant could provide any value. Our initial plan was to simply move from a manual email based workflow to a digital one. However, after a couple of phone calls regarding the process, we realized that an external set of eyes can sometimes identify issues in your process that you simply cannot see because you're too close and too busy.
The Consultant
The consultant that came in had extensive experience working with other pharmaceutical companies, not only within brands, but also in CMOs, design agencies, etc. He got us started by going thought our current process, which was drawn on a white board and asking a lot of questions as we went through every stage: who is involved, what information is provided, when, what are the challenges, what happens in this and that scenario, etc. Very quickly he was able to spot a few areas where we could make improvements. There were a couple of key aspects that were particularly interesting where he suggested some changes in the process by analysing and justifying those suggestions. The following was one of the most relevant ones:
Our Process
In the beginning of our process, the Regulatory Department provides the key information related to the change that has to be implemented in the packaging material: a new text, a set of annotated changes due to a change in regulations and anything in between. When this information is received, the Artworks Team checks it and forwards the request to the agency to execute the changes. Later in the process, once the design has been implemented, the Regulatory colleagues check the artwork to make sure it complied with their request for change. The consultant asked: how often does an artwork need to be redone because Regulatory spotted a mistake in the content (not a mistake introduced by the design agency). The answer across my team was consistent…..very frequently. The consultant then made an estimate of the amount of hours involved across all teams between the moment the request is sent by RA and the moment the design is sent back to them for changes. We calculated around 40 to 50 hours of work.
The Suggestions
His suggestion was simple: add a four eye principle on the information provided by Regulatory BEFORE the artwork request is sent to the agency. The objective was to validate the information before those 40 to 50 hours of work were spent on the artwork so that the number of iterations would be reduced. We quickly involved the QA team, who happily agreed to review the data before it was sent to the agency. It was brilliant. A simple suggestion, a nudge to the colleagues in QA and the potential time savings were incredible.
At first, I was a bit intimidated by the prospect of implementing all suggested changes. After all, change can be difficult, especially when you're dealing with a process that has been in place for years and many stakeholders involved. However, with an open discussions and proper justification of each suggested change, I realized that these changes were all aimed at making our jobs easier and more efficient. By embracing these changes, we could reduce the amount of time and resources we spent on each project and ensure the best possible outcome. Having an external set of eyes also helped align all relevant parties (external people are not afraid of starting difficult conversations).
Over the next few months, we worked closely with the consultant to implement the changes he had suggested. It wasn't always easy, and there were a few bumps in the road, but overall, the process went smoothly. We saw an consistent improvement in in our process. and our workflow became much more streamlined. We were able to complete projects more quickly and with fewer errors, which made everyone involved in the process much happier.
Looking back, I'm so glad we decided to bring in an external set of eyes to help us optimize our packaging design workflow. I'm excited to see what other improvements we can make in the future, and I'm grateful for the opportunity to work with such a talented consultant.
If you want an external set of eyes on your process, setup a call with us and let's work together to make your workflow flawless.